"The role that women have in technology is extremely important because we have a different point of view: the number of STEAM projects led by women increases every year, encouraging figures that show the potential of our role in the technology industry", says Ximena Adriazola, Peruvian co-founder of Bio Natural Cover.
Women entrepreneurs seek to contribute their own innovations to revolutionize their respective technology industry.
There are more men who are leaders in companies of the technological industry in the world, however, they are trying to claim, so that women occupy the same positions of relevance and positions of command.
For the moment, we have already seen some women who hold positions of social responsibility and great responsibility in important and remarkable companies. Moreover, some of them are Hispanic or Latin, especially in some countries, such as the United States.
That's why there are now some women leaders of technology that plays an important job every day, each in its own way.
ELLEN OCHOA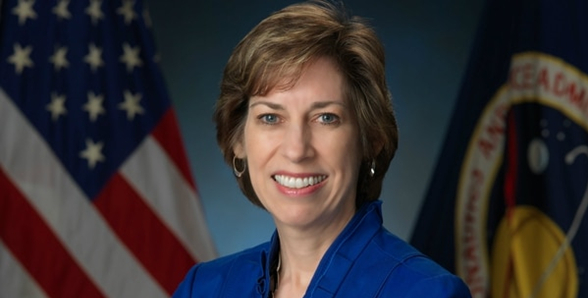 She was born in Los Angeles, California, and in 1993 became the first woman of Hispanic origin to travel into space. Now she is the director of the Johnson Space Center, the first Hispanic to hold this position. Even though NASA or the Johson Space Center are not technology companies, they have not gotten that far without technology.
ALICIA ABELLA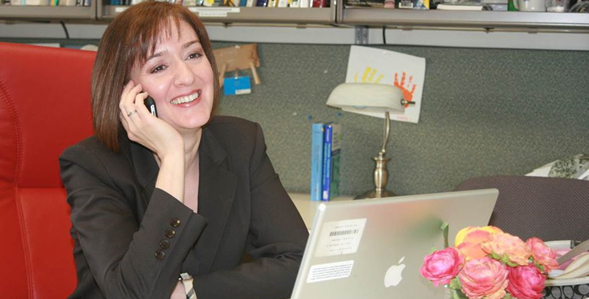 Alicia is of Cuban descent and has a degree in engineering from Columbia University. Now, as assistant vice president of cloud services and technology at AT & T, her main goal is to increase diversity in the technology industry.
CINDY ALVAREZ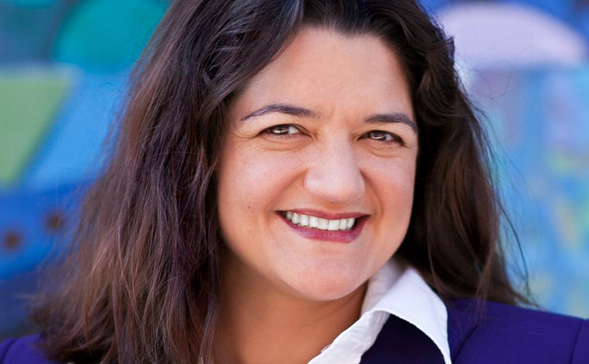 She is American but of Mexican origin, graduated as a psychologist from Harvard University. Her passion for computing and psychology led her to this executive of Yammer, a Microsoft company, a venture in a little explored world: the user experience.
EVELYN MILLARES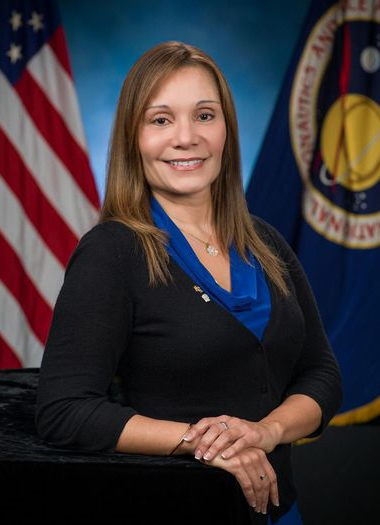 Evelyn Miralles, born in Venezuela, is the leading engineer of the virtual reality laboratory at NASA's facilities at the Johnson Space Center in Houston, Texas, to ensure that astronauts are prepared for any system or that they have to do it in space.
ILEANA RIVERA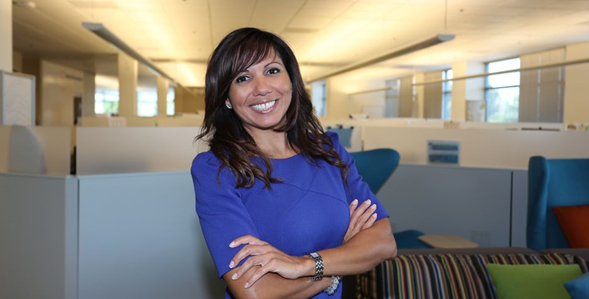 She is an executive Puerto Rican woman in charge of choosing the telephones, computers and software that the workers of the giant of networks and communication, Cisco, use. However, his true passion is to boost diversity in the industry.
SILVIA VASQUEZ LAVADO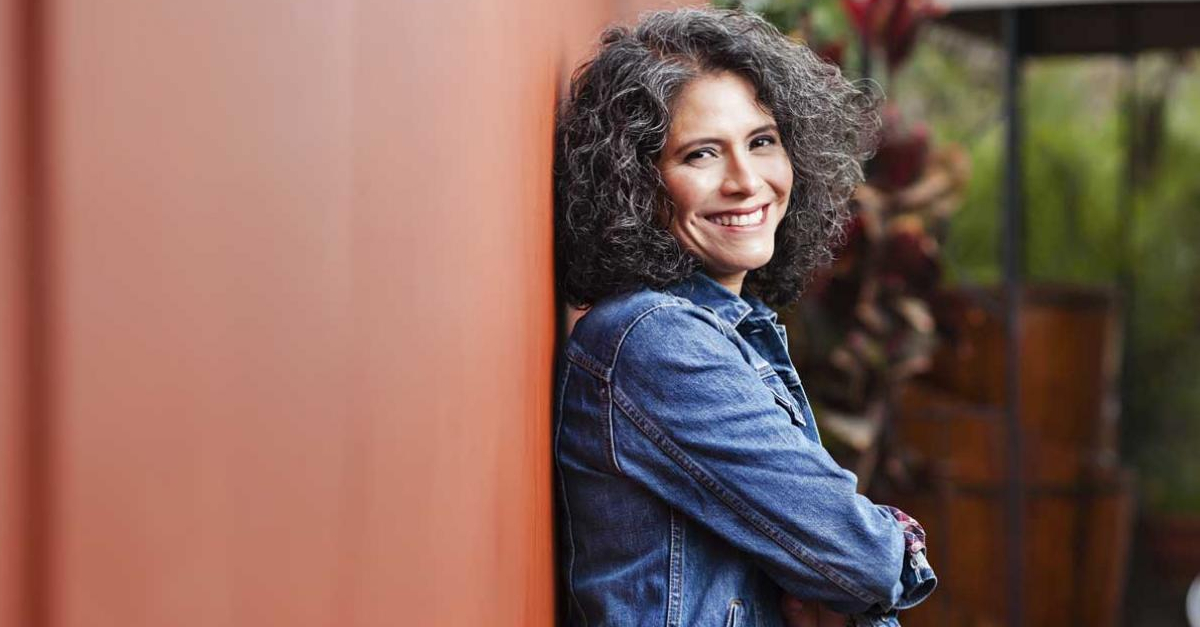 It is an executive Peruvian, which is behind one of the biggest corporate restructurings in Silicon Valley: the separation of PayPal from eBay. In addition, it has another great mission, which is to help girls victims of abuse and physical violence.
DIANA MACÍAS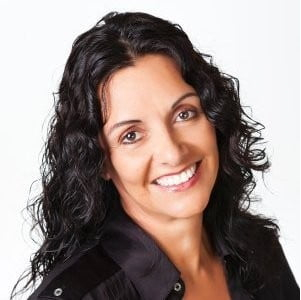 Born in the United States but with Mexican parents, she is manager of software engineering, mobile development and programming on Twitter – Software Engineering Manager, Mobile and Front end Development, since 2015, but before that she had worked for another great American company, Wells Fargo. , also leading a team of engineers in the field of mobile technology.
XIMENA ADRIAZOLA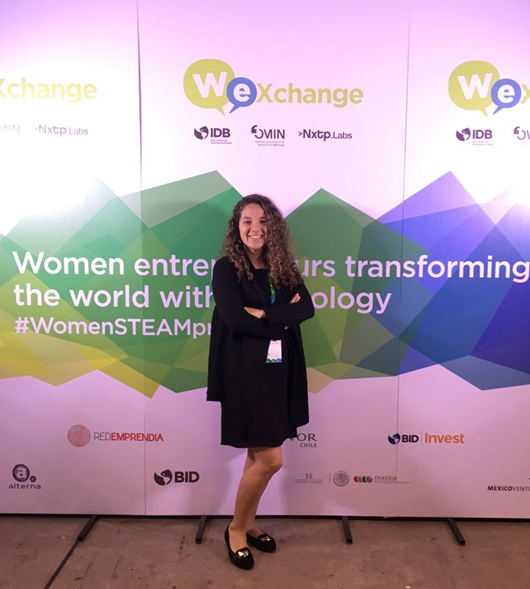 Born in Peru, founder of BioNatural Cover, is a 100% natural product that extends the useful life of fruits in the commercialization stage, being an innovative and sustainable alternative for the agroindustrial sector.
We managed to conduct an interview with Ximena to explain in depth the emergence of this innovation:
The idea of ​​creating BioNatural Cover, arose some years ago as a response to a daily problem with their colleagues at the University, since whenever they brought fruit to eat during the breaks, it did not last long enough due to the atmospheric conditions that accelerated their decomposition.
They decided to investigate more and realized the great magnitude of the problem, that in the world 1,300 million tons of food are wasted per year (FAO). This waste represents approximately 1000 million dollars per year, that is how Bio Natural Cover was born, a natural alternative to combat the short shelf life of fruits.
Ximena tells us that there are three co-founders who work on the project. The entrepreneurial team is made up of Miguel Malnati (CTO), Daniel Ovideo (CMO) and she is the CEO of Startup.
"Thanks to the support of the Business Development Centers of the Ministry of Production, it was not difficult to set up the company, but the difficulty was in raising seed investment funds for the implementation of a pilot plant, and the certification of the product was complex. , due to bureaucratic processes with certain limitations for innovative products such as Bio Natural Cover Fortunately, these obstacles were successfully overcome because we now have a pilot plant implemented and we are in the process of certification, all this was possible thanks to the determination and perseverance of the founding team. "
Do you think that women are being imposed on technology?
"Currently, I think that the female role is growing every year because of the empowerment that is exponentially global, and the role that women have in technology is extremely important because we have a different point of view." Fortunately, every day we can see that The number of STEAM projects led by women increases every year, encouraging figures that show the potential of our role in the technology industry. "
Do you have any other project in the future?
"Currently I'm focused on Bio Natural Cover and my professional growth as an engineer, so I do not rule out a future project but I love living in the present and I feel very good with what I've been harvesting."
CECILIA EZQUERRO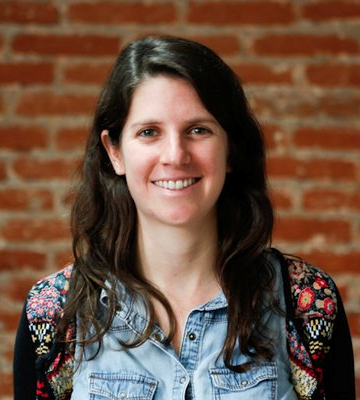 Native of Mexico and founder of LECO, that looks for to make more efficient the process of attention to people with visual problems, with personalized service via WhatsApp, as ophthalmologists at home, delivery of glasses and contact lenses up to seven times faster than a traditional business.
KYLE HEPP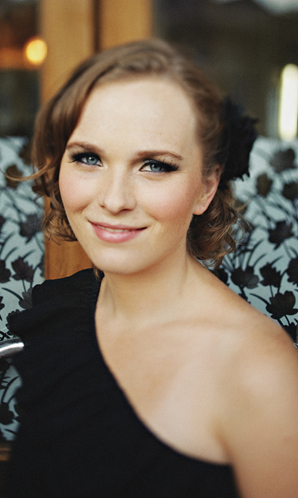 Originally from Chile and founder of BoxMagic, an intelligent application for the management of functional training gyms. It allows you to reserve, control payments and manage student progress.
AGUSTINA JAIT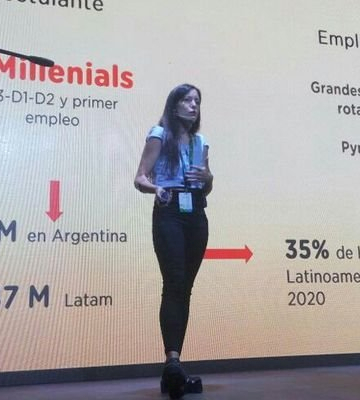 Founding Argentina of TuVideo CV, an audiovisual platform for job search, in which in a minute, users can record and edit a "Video-CV". The goal is for all people to have access to a simpler and more agile search system that optimizes times for both those looking for a job and the one who offers it.
ROXANA KAWAS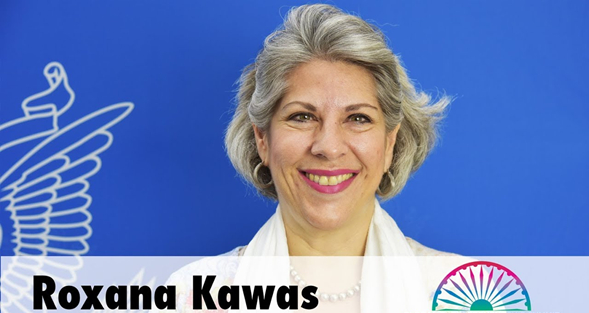 She was born in Guatemala and founded Chopinmol, a digital platform focused on e-commerce, aimed at migrants residing in the United States, and his goal is to use the virtual store so they can make their purchases in Guatemala.
JENNIFER REYNA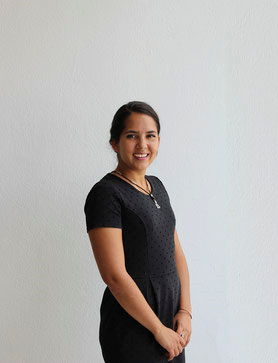 She is a Mexican, founder of Gaszen, which offers the market a comprehensive solution for monitoring gas levels through an application and a device that takes advantage of local Wi-Fi networks to deliver online information in real time.
Just as there are more women working for the technology industry and I'm sure there will be more.
Source: mprende Magazine / Digital trends / cnet in Spanish